BEAM 
Rugmaster 

Cleaning Set
The BEAM Rugmaster comes with a host of features that make your life easier. I lets you reduce or increase the suction by simply moving the lever up from low to high. Easily vacuum carpets near walls and stationery furniture with the Edge Kleener. You don't need to adjust anything, the Edge Kleener runs automatically when you run the powerhead along a wall. The motorized nozzle automatically adjusts to any carpet level for maximum cleaning.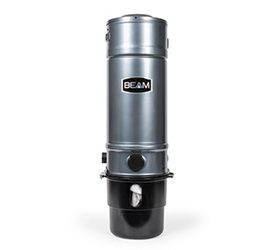 This BEAM unit features a high performance, 2-stage motor to give maximum cleaning power.
Move easily from task to task, level to level, floor to ceiling, and upstairs, with BEAM's lightweight hoses and ergonomic tools.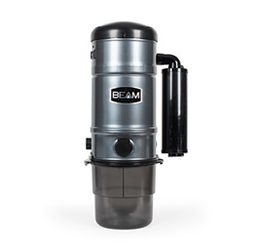 The BEAM 375A has Whole House Cleaning with 550 to 640 air watts of power to clean 3,500 to 12,000 square feet.