BEAM 
QS Series 275A 

Central Vac
This unit features a high performance, 2-stage motor to give maximum cleaning power.
The BEAM QS 275A central vacuum system has a durable steel body, with a metallic silver finish and, hybrid-powder coating so that your system will stand the test of time and look good for years to come. The bucket window takes away guessing because it allows you to see inside the dirt receptacle so you know when it's time to empty the bucket.
This truly is a set-it and forget-it system that features a self cleaning filter! Therefore, you'll never need to clean your filter. The Gore Self Cleaning Filter cleans itself every time you turn your vacuum off. We wish everything could be so easy.
Details:
Air Watts – 600
CFM Airflow – 125
Maximum Amps – 14.5
Water Lift – 138 in
Sound Level – 82 dBa
Voltage Rating – 120v
Dirt Receptacle Capacity – 4 Gal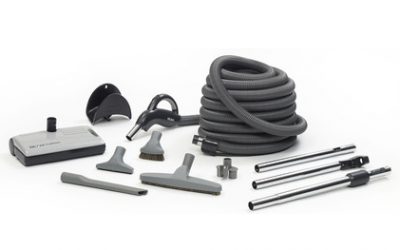 Call us today   We have more than 27 years of experience with central vacuum systems and installation     BEAM Rugmaster Cleaning Set   The BEAM Rugmaster comes with a host of features that make your life easier. I lets you reduce or increase the suction by simply...
Move easily from task to task, level to level, floor to ceiling, and upstairs, with BEAM's lightweight hoses and ergonomic tools.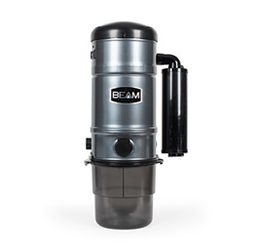 The BEAM 375A has Whole House Cleaning with 550 to 640 air watts of power to clean 3,500 to 12,000 square feet.