BEAM 
QS Series 375A

 

Central Vac
BEAM's most popular selling power unit offers a powerful clean for up to 7,000 square feet. At 600 air watts, it offers high-performance cleaning for your home.
Makes BEAM the quietest central vacuum in the industry. It has a built-in utility inlet for garage or basement use. Conveniently vacuum out your car or clean your basement or garage by plugging a hose directly into the utility inlet on the power unit.
You'll never need to clean your filter. The Gore Self Cleaning Filter cleans itself every time you turn your vacuum off. Powerful Whole House Cleaning with 550 to 640 air watts of power to clean 3,500 to 12,000 square feet. The anti-vibration mounting system keeps your unit in place for quiet, low-maintenance operation. And the Twist-Lock bucket is easy to remove, empty and replace.
No matter what your home size, there is a BEAM Serenity that will fit your cleaning needs perfectly
Details:
Air Watts – 

600

CFM Airflow – 

124

Maximum Amps –

14.5

Water Lift – 

124 in

Sound Level – 

80 dBa

Voltage Rating – 

110V

Dirt Receptacle Capacity 

4 Gal.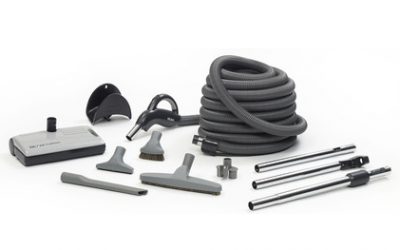 Call us today   We have more than 27 years of experience with central vacuum systems and installation     BEAM Rugmaster Cleaning Set   The BEAM Rugmaster comes with a host of features that make your life easier. I lets you reduce or increase the suction by simply...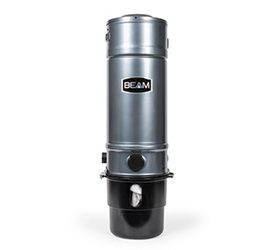 This BEAM unit features a high performance, 2-stage motor to give maximum cleaning power.
Move easily from task to task, level to level, floor to ceiling, and upstairs, with BEAM's lightweight hoses and ergonomic tools.