BEAM 
Central Vacuum Systems

A healthy home is a happy home.
With powerful suction, lightweight, versatile convenience and durability. BEAM Central Vacuum Systems are designed to help remove dirt, dust, allergens and other debris from your living space.
For 60 years, BEAM has been a leading manufacturer of central vacuum systems with a long line of innovative products to raise the bar.
Best-in-class products now available in over 50 countries!
BEAM buyers do so with confidence. When you simply want the best in your home, you'll want a BEAM.
10% off for first time customers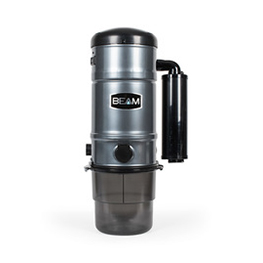 BEAM's most popular selling power unit offers a powerful clean for up to 7,000 square feet.