When you are cleaning your home with a central vac system, the two most important parts of the system are the powerhead and the engine of the system. Yes, the hose is important but without a powerful engine sucking up the dirt, and a powerhead that can suck up that dirt, the hose is useless.
The SEBO ET1 powerhead is an excellent option if you want the best powerhead for your cleaning and if having a perfectly-cleaned home is important to you.
Coming in two widths and with a four-level manual brush that can be adjusted to whatever height you need, the Sebo ET-1 takes vacuuming to the next level and makes cleaning a lot easier for you.
If you have shag carpets, it can clean deep down into the carpet for you. At the same time, it can clean a hardwood floor just as quickly and efficiently. Coupled with its 180-degree steering ability, you have the ability to get around corners and furniture without leaving any dirt along the edges or corners.
A clog removal door and a warning light for brush roller obstructions ensures you aren't vacuuming up nothing when that dog hair clogs up the system. Going even further, the brush will illuminate when its time to be replaced due to bristle wear, again ensuring your cleaning is efficient.
The extension on the L-shaped head also gets under counters so that those food crumbs left behind by the kids don't attract vermin you don't want in your house.
If you want your cleaning to go to the next level, the Sebo ET-1 is what you want.
Details:
4 level manual height adjustment
3.5 in. ultra low profile, 180° steering ability
On-off button for spinning brush roller
Quick and easy brush roller removal
High quality rubber wheels
Warning light in case of obstruction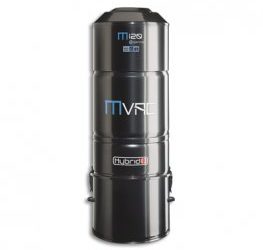 The MVAC M120 system is perfect for anyone who has a very large home of more than 10,000 square feet.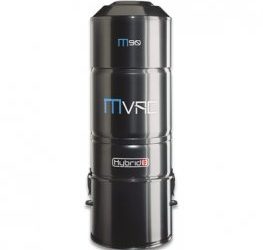 This is an excellent vacuum for anyone who wants to get the most out of their vacuum system, while also being able to clean a huge area.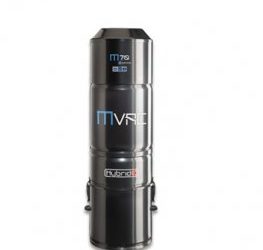 This system eliminates the vibration of the central vac engine, which reduces the noise you are going to hear.